Sharon Braun, MD
Board Certification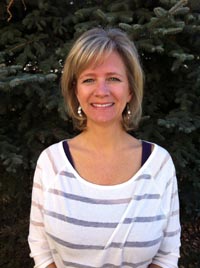 AAFP – American Academy of Family Practice
Life Support Training
Professional
Dr. Braun chose to practice Family Medicine and Urgent Care since helping people of all ages appealed to her the most. She has more than 15 years experience practicing in south Denver with 10 years in primary care and over 5 years now in urgent care.
Some of her most rewarding experiences include delivering babies, being the caregiver for mom and baby, and the diversity of caring for the variety of illnesses one encounters in an outpatient clinic. She believes in practicing medicine and interacting with her patients in a down- to-earth manner to share her wealth of experience and knowledge. Her goal is to help patients understand their illness and to encourage them to participate in healthcare decisions.
Personal
Dr. Braun grew up in Fairfield, Ohio, and completed undergraduate studies at Miami University in Oxford, Ohio. She received a Doctor of Medicine degree from the University of Cincinnati College of Medicine. Sharon relocated to Denver in 1995 to complete a 3 year residency in Family Medicine at St Joseph Hospital. During that time, she met her husband, who is a Colorado native. They are proud parents to 2 wonderful boys and enjoy many outdoor activities especially gardening, snowboarding and boating. In addition, she is very active with Juvenile Diabetes Research Foundation (JDRF).